Wireless Home Security Alarm Reviews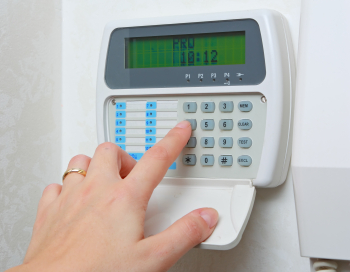 Whether you live in a city or rural area, your home and valuables are continuously susceptible to a wide range of threats. From burglary and home invasion to fire and water damage, replacement costs can often be excessive -- even if you have the proper level of home-owner's coverage or renter's insurance. And of course, it's impossible to put a price on your personal safety and that of your loved ones. One the most popular ways to prevent or minimize some of these costs is by installing a wireless home security alarm.
Designed to react to all the major threats (including break-ins and fire) and even some of the not-so-common ones (like carbon monoxide build-up), wireless home security alarms have continuously increased in popularity due to their affordability and ease of installation.
It's important to note that a wireless home security alarm is only one facet of a home security system. Without an alarm monitoring service, an alarm is simply a device that makes a loud noise. Find the right alarm monitoring service by reading this review of the best home security companies.
A comparison of the top wireless home security alarms
There are a wide range of home alarm systems on the market today, each with their own unique features and varying levels of usability. A few of the more popular wireless home security alarm systems are by ADT, Vivint, and GE.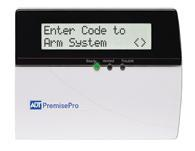 ADT PremisePro Wireless Home Alarm System – This wireless intrusion detection system can be easily configured to meet various levels of protection. It's backed by one of the most recognized names in home security, ADT – a company that's been in business for 130 years. For a monthly alarm monitoring fee, the wireless PremisePro system features a highly-usable, custom touchpad and central control, including an eight-zone system that's expandable to 64 zones. This enables you to split coverage for effective monitoring. In addition, ADT PremisePro includes a real-time clock to provide time stamps for documentation as well as a siren and battery backup power supply. The minimum installation price for this wireless home alarm system is $250.
$250 base cost + alarm monitoring service
Customizable
Touchpad
64 zones of coverage
Time-stamp clock
Backup battery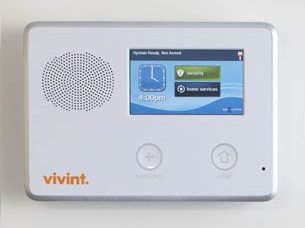 Vivint Go!Control Wireless Home Security Alarm – The Go!Control panel from Vivint is a simplified all-in-one security and home management solution. Featuring an easy-to-read LCD touch screen and a large, user-friendly interface, the system includes remote control capabilities and convenient arming options for every aspect of the security system. Plus, it includes one-touch access that provides the fastest possible help in an emergency with the simple touch of a button. In addition, the Go! Control panel includes advanced two-way voice functionality, enabling you to speak with monitoring station operators during an emergency without having to locate a phone. A monthly monitoring fee is required for use and the base cost of equipment ranges around $700 depending on customization.
$700 base cost + alarm monitoring service
Customizable
LCD Touchscreen
Remote control capabilities
One-touch emergency alert
Intercom monitoring system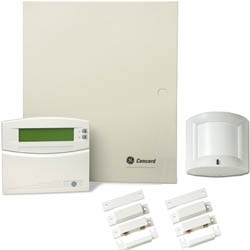 GE Concord 4 Wireless Home Alarm System – Another brand that has since been absorbed by a major company, GE now manufactures and furnishes security equipment under UTC Fire and Security. One of their more popular wireless home security alarm systems, the Concord 4, features a modular design and advanced software that delivers an extreme level of flexibility to meet the needs of virtually any home. The security system comes standard with eight hardwire zone inputs, including a 2-wire smoke detector loop that can handle up to 20 detectors, with an expandability that will accommodate either four or eight additional zones. In addition to the cost of monthly monitoring, the equipment ranges from $150 to $200 for basic wireless alarms.
$150-200 base cost + alarm monitoring service
8 zones of coverage
Expandable to 8 additional zones
Can support 20 smoke detectors