A Summary of ADT Home Security Prices & Features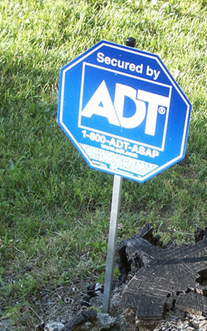 Though ADT home security prices are slightly higher than other providers, ADT includes a far broader variety of add-on services, and each plan is backed by professional installation and support. With 130 years in business and reliable 24-hour monitoring, ADT home security allows its customers the peace of mind that their homes will be safe when they're there – and when they're away.
What's included in an ADT home security system?
Standard features in an ADT home security system include burglary monitoring, manual police emergency alarm, and manual fire alarm. Optional features include smoke and heat sensors and a carbon monoxide detector.
ADT home alarms and other accessories
ADT home alarms enable you to call for help with the simple push of a button. An ADT home security system includes the following alarms and accessories.
24x7 Monitoring
Digital Keypad
Three Entryway Contacts
Keychain Remote
Pet Sensitive Motion Detector
High-Decibel Alarm
Battery Backup
ADT home security prices and packages
There are three home security monitoring packages to choose from: The All-Inclusive Monitoring Bundle, The Premium Monitoring Bundle, and the Premium Monitoring Bundle II. Note: ADT dealers typically require a $99 installation fee and a 36-month monitoring contract.
All-Inclusive Monitoring Bundle
Starting at $35.99 per month, this package delivers the standard level of protection for your home or other moderately-sized environments. The system is wired into your landline and transmits alarm signals directly to ADT's monitoring center in the event of an emergency. In response, an ADT representative will initiate a phone call to verify if there's an actual emergency, automatically sending help if they're not able to reach you by phone. One of the more basic ADT home alarms, the All-Inclusive Monitoring Bundle is easily used by kids and adults alike, with functionalities that are quick and basic.
$35.99 a month
Of all of the ADT home security prices, this is the most affordable plan
Best plan for families
Best plan for small to medium-sized homes
Premium Monitoring Bundle
The Premium Monitoring Bundle starts at $40.99 a month and includes one of the most convenient upgrades in modern home protection: a two-way intercom. This system incorporates something similar to a speakerphone in every monitoring unit installed in your home, enabling you to speak to ADT monitoring staff from almost any room without having to find a phone. This feature is designed for those who may sustain injuries and be unable to get to a phone – making it ideal for homes with elderly people.
$40.99 a month
Second most affordable in the realm of ADT home security prices
Best plan for elderly individuals, or families with elderly individuals
Premium Monitoring Bundle II
One of the most popular packages found in modern homes, the Premium Monitoring Bundle II starts at $44.99 per month and doesn't require the use of a landline phone. The system uses digital cellular back-up technology that transmits alarm signals to ADT customer monitoring centers through the Internet and enables your home security system to operate seamlessly with your existing wireless network. Ideal for those individuals who only use a cell phone, the Premium Monitoring Bundle II is the ideal choice to provide the same reliable protection without an excess of wiring.
$44.99 a month
Of ADT home security prices, this plan is most expensive
Best plan for families with no landline phone plan