The Best Home Security Companies
Although home security alarms are a major aspect of a security system, the security company you choose to monitor your home can make all the difference. Aside from assuring your safety, the best home security companies will offer affordable monitoring, true-to-price security alarms and equipment, helpful customer service, and a system that's easy for everyone in your family to use.
You can save hundreds of dollars over the lifetime of a security contract by doing a little comparison shopping and choosing the alarm monitoring service that best suits your exact needs. In doing so, you'll receive the adequate level of protection for your home and assets while avoiding any unnecessary services that are often provided in larger monitoring packages.
The best home alarm monitoring services
Like just about anything, the market for home alarm monitoring services is a competitive one. It features companies that have been in business for over a century… as well as those that aren't even 20 years old. When selecting a home security company, the two things to compare are monthly fees and usability. Similar to a cell phone bill, monthly alarm monitoring fees can add up over the duration of a 12- to 36-month contract (which is pretty standard among most companies). In addition, usability plays a big factor depending on your level of mobility. For example, do you have a landline or prefer to only use a cell phone? Do you have a wireless network installed in your home? ADT, Protection One, Protect America, and Monitronics are four of the best home security companies that offer both affordability and usability.
ADT – ADT is one of the best home security companies for tech-savvy families who want top-of-the-line gadgets and features. ADT home alarm monitoring services generally cost more than other services. As a result, the company typically offers some of the most comprehensive systems on the market. All ADT systems are professionally installed and configured, greatly reducing the margin of error often found in self-installed systems. You can also control your security system and optional home automation system through your iPhone, iPad, Android, or Blackberry by using ADT Pulse. And the ADT website provides extensive account management options, enabling you to update your account and security information, and pay bills online. ADT home alarm monitoring services cost between $34.99 and $44.99 a month, along with a $99 installation fee.
Summary of an ADT security system
Professional installation costs $99
Alarm monitoring is $35.99-44.99 a month
24-hour alarm monitoring
Mobile control and home automation with ADT Pulse
Text message alerts
Intercom system
Online account access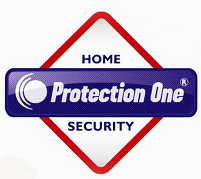 Protection One – Protection One is an option for a family that's just looking for a basic security system. The most basic Protection One alarm monitoring plan costs $34.99 a month – the same as ADT, but with less bells and whistles. The company provides a range of security alarms and other devices and a 24-hour home security monitoring service. And similar to many of the higher-end companies, Protection One provides optional means of connection with the service, either with a phone line or without – great for those who don't have a landline in their home or apartment. In business for 22 years, Protection One also provides low-voltage wiring services, installing all standard security devices. On par with other security companies, they also furnish online access to your account, enabling you to manage contact information and pay your bill. Protection One home alarm monitoring services start at $34.99 a month.
Summary of a Protection One security system
Alarm monitoring costs from $34.99 per month
Professional installation is available
24-hour alarm monitoring
Landline or wireless connection options
Intercom system
Smoke or heat detectors
Flood protection
Online account access

Protect America – Protect America is one of the best home security companies if your family is only concerned with the basics of home security. However, keep in mind that the company lacks many of the options that are standard in today's modern security industry. Protect America offers home security devices that are manufactured by GE, as well as alarm monitoring services. Yet alarm installation is not offered by the company. While many opt to try and install it themselves, there are subcontractors available that can do the job, providing a guarantee on the functionality of the system – a real benefit for those who aren't tech-savvy. Protect America has been around for 18 years and offers very basic home security monitoring services that do not include fire protection or glass break sensors. Unfortunately, unlike most of their competitors, Protect America does not provide online account access, forcing subscribers to call and either wade through a menu or speak to a representative when they need to make changes to their account. Protect America home alarm monitoring services start at $29.95 a month.
Summary of a Protect America security system
Alarm monitoring costs from $29.95 a month
Installation is through a subcontractor, or self-installed
Intercom system
Security cameras
No fire protection
No glass break sensors
No online account access

Monitronics – Monitronics is one of the best home security companies for families hoping to enjoy several bells and whistles while staying at an affordable monthly price. The youngest company of the group, Monitronics has been in business for just 16 years but has surpassed many of the other low-cost home alarm monitoring services with the level of value and customizable services they provide. Notably, they're also partnered with Alarm.com, providing security camera systems and the ability to view live feeds through the Alarm.com website. Monitronics' home security monitoring station has two back-up power sources, ensuring your alarm signal is never lost, and also uses the latest equipment that can be configured to transmit signals through a variety of channels, including the modern and increasingly-popular two-way voice intercom system. Monitronics home alarm monitoring services start at $29 a month, but are generally dependent on your location and the dealer you choose.
Summary of a Monitronics home security system
Alarm monitoring costs from $29 a month
Landline or wireless connection options
Intercom system
Live online video monitoring
Two back-up power sources
Smoke or heat detectors
Carbon monoxide detectors
Online account access