Compare Ohio Home Security Systems
Ohio is home to some of the most densely populated cities in the Midwest. This heartland state borders the Great Lakes and is a thriving epicenter of agricultural and manufacturing activities. Growing metropolises such as Columbus, Cleveland and Dayton have contributed to the state's ranking as seventh largest in the nation. But with more than 11 million people, Ohio's crime rate is one of the highest in the Midwest. According to federal crime statistics for the state, there were more than 12,000 robberies in 2004 alone – making home security in Ohio an issue no family should ignore.
If you're undecided about buying a home security system, consider some of the benefits:
Increased safety and peace of mind for you and your family
Decreased risk of property loss or damage
Discounted homeowner's insurance rates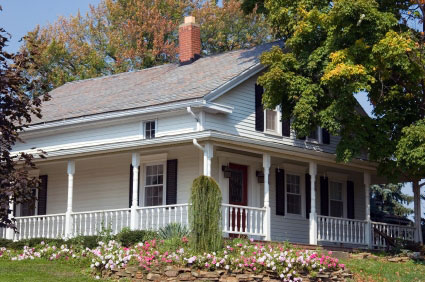 The National Burglar and Fire Alarm Association recommends shopping around to find the best value in a home security system from a reputable company. But there's little dispute over the effectiveness of a monitored system. When questioned in a national survey, 90 percent of police chiefs said alarm systems reduce the risk of burglary, the association reports.
So when you decide the time is right for a home security system, let Home Security Comparison help. Our Ohio home security quote request service is free and lets you compare multiple alarm services to choose which fits your needs best. Try it today and you'll soon be resting easier, knowing your family and property are protected.
Home Security Comparison serves all cities and towns in Ohio, including:
Dayton
Parma
Youngstown
Canton
Lorain
Columbus
Cleveland
Cincinnati
Toledo
Akron