Home Alarm Systems Reviews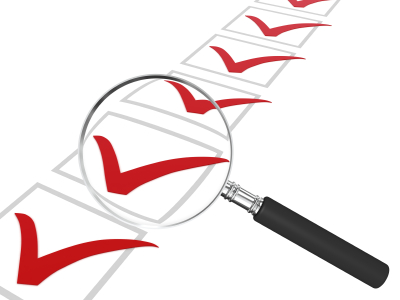 After scouring multiple consumer review websites, three home security companies stand out for the combination of equipment and monitoring services they provide (or fail to provide in one case): FrontPoint, ADT and Monitronics. The following is a detailed overview of the home alarm systems reviews we found.
Home alarm systems reviews: the good, the bad… and the ugly
Though home alarm systems reviews should be taken with a grain of salt (because who knows what frame of mind the 'reviewer' was in when he or she wrote it), when taken together with that company's rating by the Better Business Bureau, the data can paint a relatively accurate picture of an organization's products or services. And this is definitely the case with the three home security companies that follow.
FrontPoint Security Reviews

According to a lengthy message board, FrontPoint security reviews were largely positive. Installation was reportedly easy (even "super easy") as were upgrades to video cameras and garage door sensors. The control panel was cited as both attractive and easily integrated in with other furniture and received even higher marks for the fact that there was no visible wiring associated with the unit.
The one negative comment users seemed to have in their home alarm systems reviews was that the customer service department operated on Central Mountain Time, causing those with non-emergency concerns to wait until the next business day for assistance.

The Better Business Bureau has given FrontPoint a rating of "A" for its concerted efforts toward customer service. In addition, FrontPoint earned a nearly perfect rating for the low number of complaints received (eight to date) as well as their response to those complaints and the means and timeliness in which they were resolved. Of the three companies examined, FrontPoint has the most positive of all the home alarm systems reviews.
ADT Security Reviews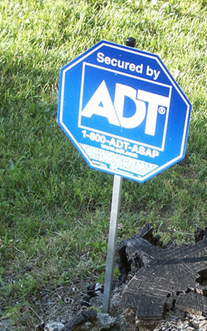 For a company that's been in business for over 130 years, ADT security reviews are somewhat surprising. According to messages left on consumer feedback sites, including Yelp.com and Consumeraffairs.com, customers' experiences with ADT are largely negative. Users reported a lack of response, both on the part of dealers and the corporate office, missed appointments, inexperienced technicians, and phone calls for assistance that often went unreturned. In fact, one reviewer wrote about waiting half a week for ADT support to respond to a phone call, then calling the dealer to ask for help and receiving no response. The reviewer eventually received a number for a manager at ADT, but after leaving a message also received no response. There are several home alarm systems reviews like this on different sites.
In addition, ADT is not accredited by the Better Business Bureau. However, it should be noted that submitting to review quality for a rating is strictly voluntary and businesses are under no obligation to do so.
Monitronics Reviews

Similar to the services provided by FrontPoint, the alarm monitoring services available through Monitronics are consistently reliable, with several reviewers reporting dependable equipment and good service overall. However, we found several Monitronics reviews with complaints about the contract – an issue that can become sticky if you sell your house and still have time left on your monitoring agreement. In most cases, homeowners have been forced to settle the remaining balance, in some cases reducing the amount owed from $600 to $200, despite the fact that they no longer receive service. However, a contract is a contract. Another complaint was related to the replacement of alarm equipment, with one review writing, "If someone did break in your house and slammed your home monitor panel to the floor YOU will have to buy another one."
The Better Business Bureau has given Monitronics a rating of "A-" for the relatively large number of complaints they've received (156 to date). However, they received positive marks for the efficient way they resolved those complaints.